Welcome to the Cerebral Palsy Association of Manitoba
CPAM is an independent non-profit organization governed by a volunteer Board of Directors. The Association offers information, referral, support, advocacy and use of its library to anyone affected with CP or to those interested in or working with people affected by CP.
Challenger Baseball Registration Now Open!
"Challenger Baseball" is the baseball division that provides the opportunity to empower children, youth and adults with cognitive or physical disabilities while enjoying all the benefits of the fun sport of baseball "IN A LEAGUE, ON A TEAM, IN A UNIFORM" and to do so at their own pace and ability while having FUN!
The Challenger Baseball game is played in a safe, recreational environment where there are no strikes, no outs, no score to be kept and EVERYONE'S A WINNER!!! Each player will be provided with an able-bodied "Buddy" who are "mentors" and support the player's involvement in the game, whether that be assisting players hold the bat and swing for a teed or pitched ball, pushing their wheelchair around the bases, providing on-field cues or providing protection from a batted ball! Each player is registered as a player in a conventional Baseball Manitoba local sanctioned league and are assigned a team, have a coach, be outfitted in a uniform and use the same equipment as typical baseball (with adaptations based on the player's individual abilities)!!
Of course, just as in any other division, Team and Individual pictures are a must along with a party to finish the season AND a ceremony to receive that coveted team trophy!!! Last, but not least, smiles are plentiful and FREE! EVERYONE JUST HAS FUN, isn't that what baseball is supposed to be about?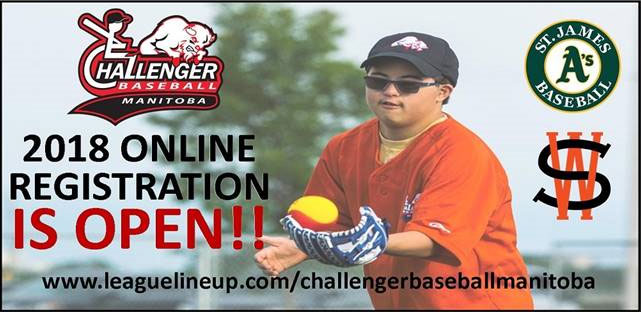 Thank You for Making the 29th CPAM Stationary Bike Race a Success!
The 29th CPAM Stationary Bike Race on March 10th at the Wellness Institute was fast, fun and fabulous. Whether you were riding for yourself as this young lady, part of the Lucy teams, a family force like the Smiths, or just out to help as this Manitoba Med2020 cyclist was all 46 teams contributed to a great day and a great race with more than $174,000 posted race day and 9364.4 km. posted. Thank you everyone. Look for our ad in the Winnipeg Free Press March 29 for more.